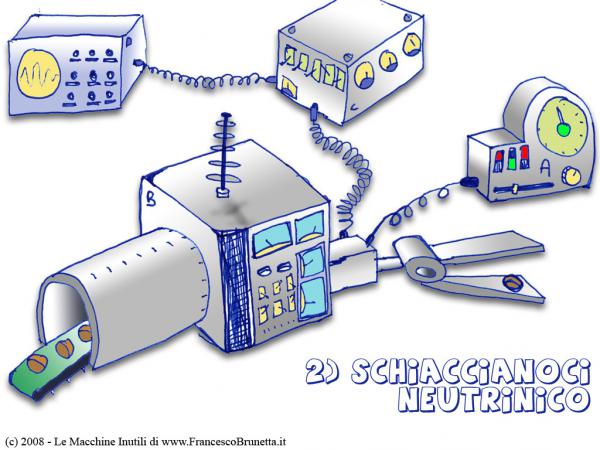 Convenient machine Nutcracker. Thanks to the Neutrinic control, makes Crushing Walnuts absolutely error free. Enough with the nuts that crumble, now you have the Neutrinic Nutcracker!
It consists of a central unit (A) [which includes Input tape for inserting nuts, Central Lock Control and Nutcracker], Neutrinic Change Unit  (B), Serial Control Unit (C and D).
Controllable via wireless!
Battery operated: 125 AA batteries 1.5 V (not included).